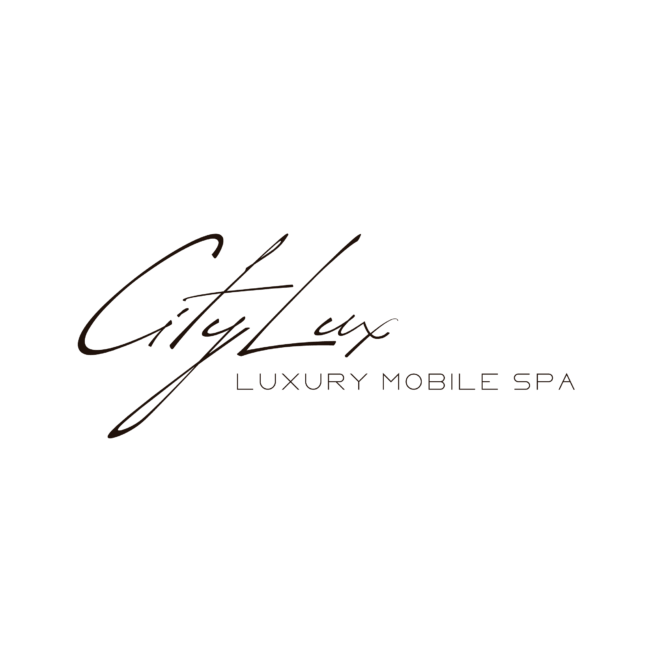 CityLux Massage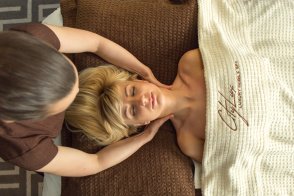 At Home
Why go to SPA when we can come to you! CityLux therapists will bring all spa essentials, set up your room and let you relax with ease. Massage at Home available from 9am-23.30pm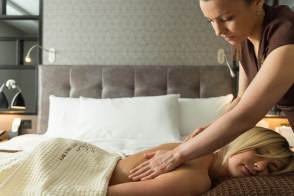 In Hotel Room
CityLux therapists will bring Luxury Mobile Spa experience directly to your hotel room in Central London. Treatments in Hotels available from 7am-23.45pm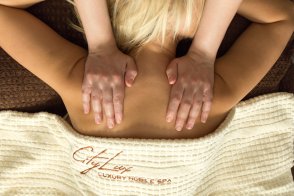 Luxury SPA Products
We have partnered with Luxury SPA brands such as Thalgo, Thalgo Men, Yasumi, Skinade, Absolute Aromas, CityLux London, Bioslimming
CityLux Professional Mobile Massage in London, –
CityLux is award winning leading Luxury Mobile SPA Massage company in London, visiting your Home or Hotel room in London in 1hr from 9am till late, allowing you to experience the benefits of massage and SPA treatments at times and places that suit you.

As most London homes/hotel rooms have very limited space, we specialise providing Massage Without Table.
Love Massage? Have your own massage table at home! You can purchase quality massage table with us using special discount code from our selected partners.
Call Now: 02076024196 / 07592063257
Book Online
More Information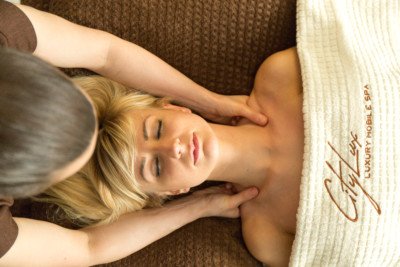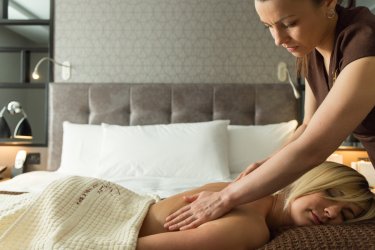 Massage Treatments
Enjoy Luxury Mobile SPA Massage in Central London. We bring SPA Experience with Us!
Book Massage that is suitable fo you. Ask your expert therapist for advice and therapist will recomend the most suitable or do bespoke treatment for you.
Book Online | Call Us 02076024196
or Call: 07592063257

Massage At Home | Hotel Suite | Office | Within 30min-1hr!
Deep Tissue
Revitalise your senses and refresh your mind!
This massage uses slow movement, deep pressure, and friction to realign muscles and connective tissues. The therapist focuses on areas of pain and tension using fingers, hands, elbows and works to ''break up'' the tension, or "knots," in muscles, providing greater freedom of movement. The muscle tissue is stretched and separated, providing for better circulation of blood.
Some find this type of massage to be painful at times; however, you are guaranteed to feel better afterwards. A Deep Tissue massage is recommended for sore shoulders, a stiff neck, tightness in the lower back, or any other extremely tense areas. Besides alleviating pain it also aids in the release of toxins stored in the muscles, improves circulation, and loosens muscle tissue.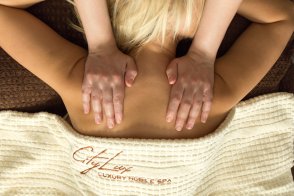 Swedish/Classic Massage
Revitalise your senses and refresh your mind!
Swedish massage is the most commonly offered and best-known type of massage. If it's your first time receiving massage, Swedish massage is the perfect place to start. Designed to improve your circulation, soothe your muscles and make you more relaxed. Swedish massage involves deep pressure applied to meet an individual's specific needs and preferences and a variety of intensive massage techniques such as kneading, tapping and stroking.
Benefits of Swedish massage * Easing muscular strain by flushing out toxins * Improving circulation by increasing oxygen flow in the blood * Helping to keep ligaments and tendons supple * Stimulating the nervous system * Reducing emotional and physical stress * Release of endorphins, the body's natural painkillers * Reduction in muscle spasm, pain and tension
Aromatherapy
Revitalise your senses and refresh your mind!
Aromatherapy makes use of aromatic essential oils to reduce stress and tension soothing emotions and promoting clarity of the mind. An aromatherapy professional will determine a specific combination of essential oils based on each client's individual needs. The oils act in two ways. Absorbed through the skin, the essential oils stimulate an elevated psychological state. When inhaled, the aroma directly affects brain receptors related to emotion and memory.
Benefits of Aromatherapy
* Used by Ancient Egyptian, Indian and Far Eastern Cultures * Essential Oils Cure and Rejuvenate * Reduces Tension and Stress * Used In Conjunction with Other Therapy (Deep Tissue, Jet Lag etc.)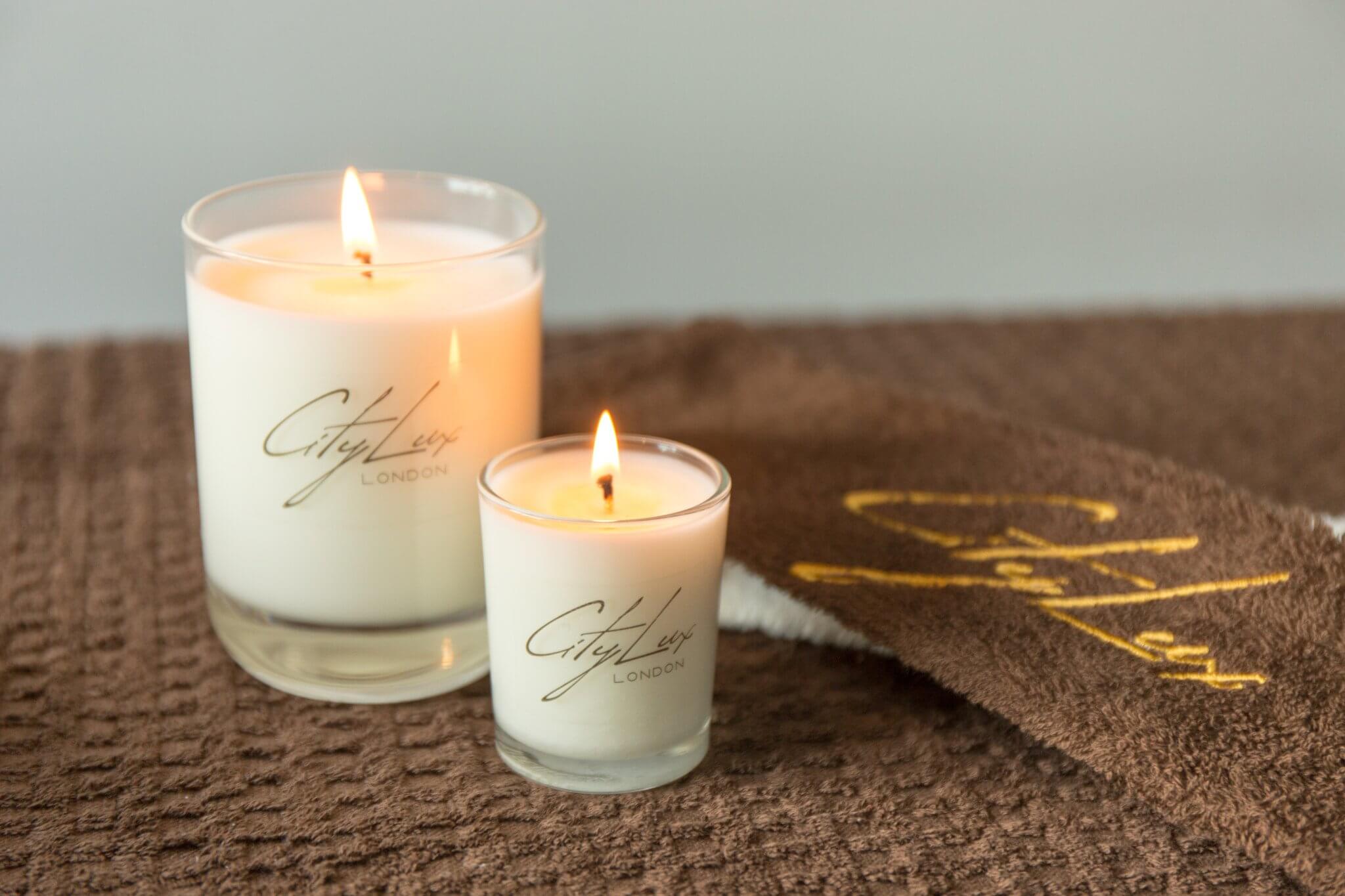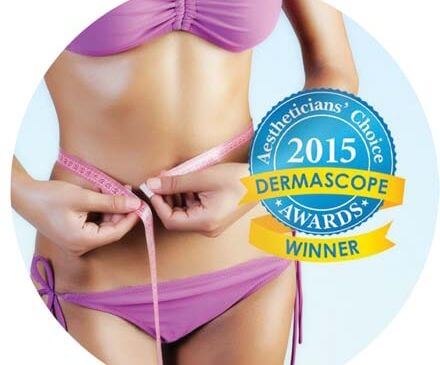 Bioslimming body wrap
An Absolute Revolution in Body Wraps
Award Winning Bioslimming products have been scientifically formulated to produce exceptional results from first treatment.
The treatment is a two-stage process which consists of two gels and one cream being vigorously massaged into the areas to be targeted. You then lie in a warm bed for 30 minutes and allow the products to get to work.
Stage two consists of a cooling menthol gel being vigorously massaged into the treated areas. After a further 10 mins your therapist will retake your measurements and tell you how much you have lost.
Results are achieved due to the active ingredients contained within the products acting upon the tissues. In clinical trials, Bioslimming Body Wrap has been shown to dramatically decrease the appearance of fat deposits and cellulite by 67% in less than 4 weeks.
Benefits of treatment include – average loss of 1-4cm per measured area, reduction in appearance of cellulite and fat deposits, detoxes, slims, firms & tones, skin feels softer, reduction in appearance of varicose, thread & spider veins, reduction in fluid retention particularly lower legs, enhances weight loss, helps burns calories for two hours, the slimming & fat burning process continues to work for 12 hours following application. The results are instant and long lasting.
6 TO 10 SESSIONS ARE RECOMMENDED
90min treatment £160
Book 6x treatment course for £800 saving over £160
Yasumi Orchid Massage
Yasumi Orchid Massage
Made in France exclusively for CityLux from Yasumi SPA Brand.
Moisturing massage gel with a relaxing scent of orchids and additional of organic jojoba oil. Designed for facial and body massage. It can be used on all skin types. It provides perfect skin hydration, allowing you to experience relaxing spa treatments, which will also nourish your skin thanks to nutrients contained in gel.
Massage using Yasumi Orchid Gel leaves the skin smooth and relaxed with pleasant, calming scent of orchids.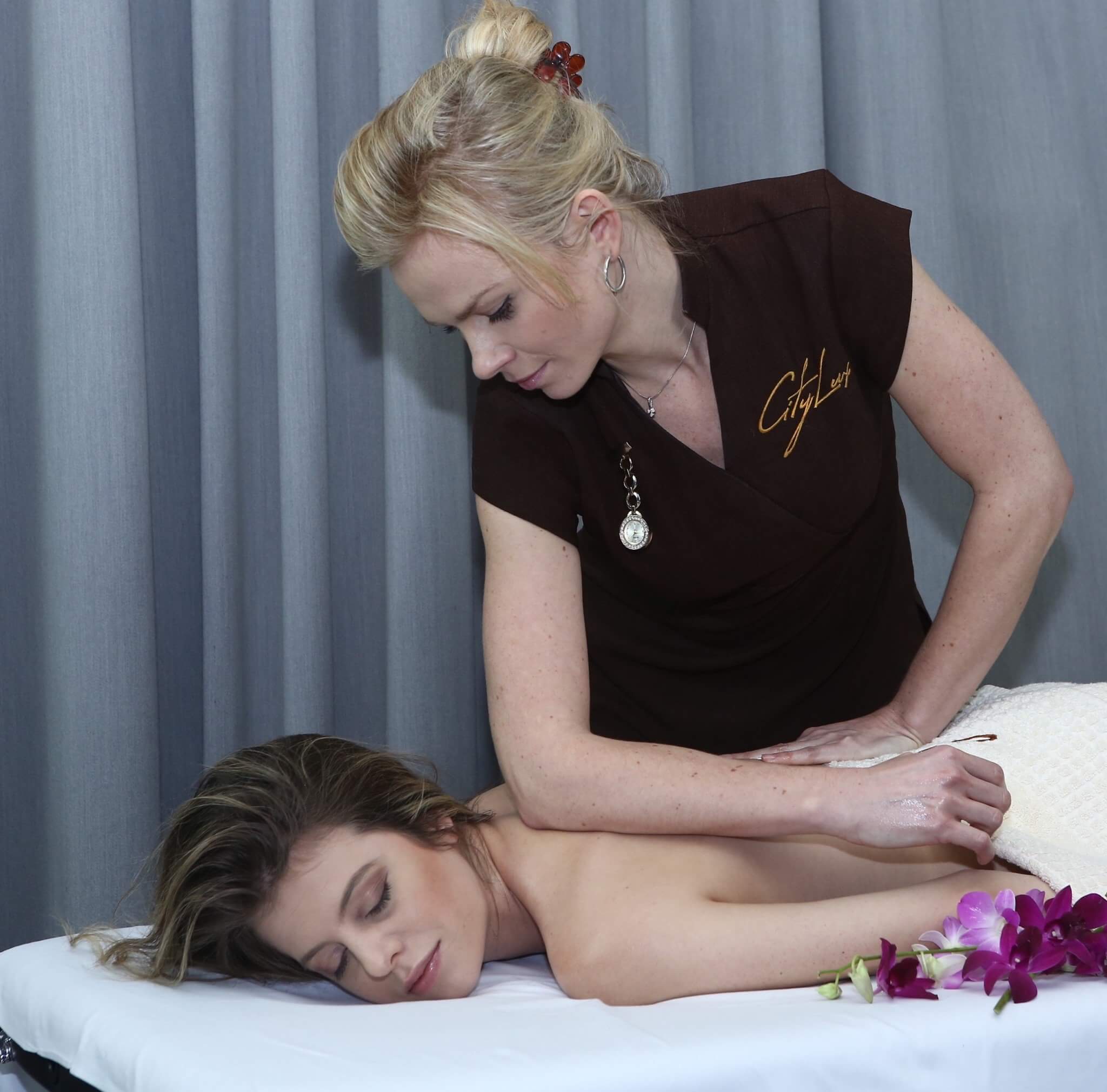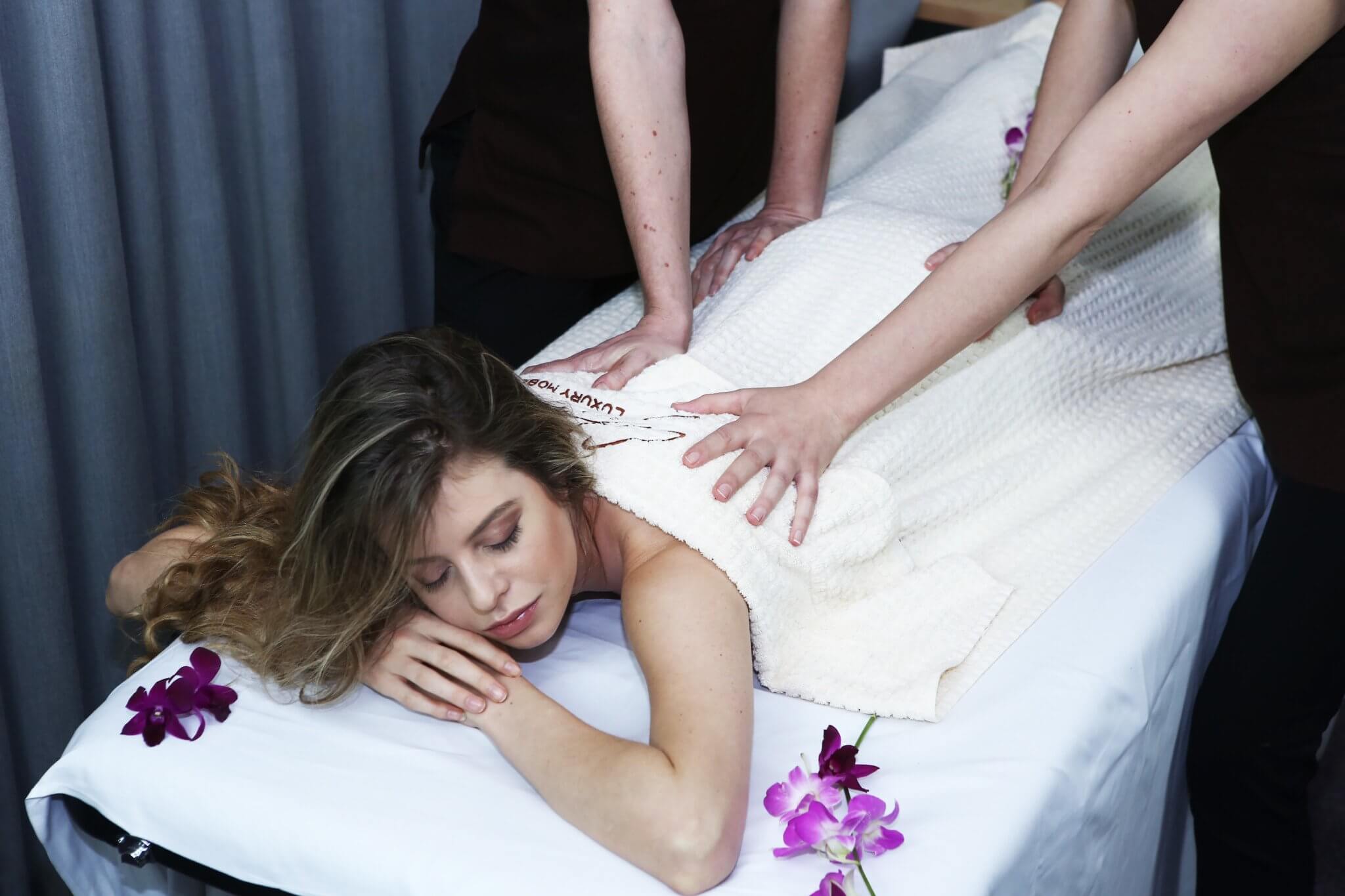 Couples Massage/4Hand
Book Your Couples massage for a special occasion, and we will make it very special and memorable!
CitLux newest offer- CityLux signature Four Hand Massage or Couples Massage experience by two therapists at the same time.
Choose any two of CityLux specially trained therapist who will flow in synchronized harmony for the ultimate massage experience, designed for tension releasing, deep relaxation and re-balancing.
You will receive twice as much work and healing benefits from this massage. Many people enjoy this type of massage because they find it extremely relaxing, and they enjoy the sensation of being pampered by two massage therapists.
Four hand massage also promotes healing, just as other forms of massage do, by increasing blood flow and circulation throughout the body.
You can choose pressure- Strong, Medium or No Pressure (relaxing) massage.
We use only highest quality-Organic and Fairtrade award winning massage products.  All our therapists are specially selected and trained who have minimum of 2 and some with 11year experience in massage and physio-therapy,making sure that you receive the best treatment
Thalgo Men Facials
Exclusive- Professional SPA facials from Thalgo for Men
A Unique Art of Enhancing Beauty, Inspired by the 5 Oceans. Thalgo treatments are renowned for their incredible results.
World leader and originator of the marine spa and beauty trend for over 50 years, Thalgo harnesses the riches of the sea so you can benefit from powerful healing, revitalising and rebalancing properties vital for health and well-being.
Thalgo's exceptional body treatments refine, relax and tone, while the facials offer spectacular results in anti-ageing, hydrating, purifying and much more.
Hyaluronic Smooth and Fill Facial
£120 1 hour
Correct the signs of ageing as they appear, with this smoothing and filling facial perfect for men with deep expression lines and wrinkles. After a relaxing welcome massage to immerse you in an aquatic cocoon, a cleansing ritual is carried out, followed by intense exfoliation to smooth the skin and allow optimum penetration of the active ingredients. Next, an expert anti-ageing massage lifts the features and helps the skin drink in all the Hyaluronic Acid, while a Hyaluronic Mask smoothes the skin, leaving your complexion glowing. You'll enjoy a relaxing hand and arm massage while the mask is left to act. After the treatment, lines appear less pronounced and skin is younger-looking*.
100% of clients say their wrinkles and expression lines are less noticeable and their skin is younger looking. 83% say their skin seems firmer. *On average, the people who received the treatment say they feel their skin looks 4 years younger. **Test carried out in treatment rooms on a sample of 5 people, aged from 25-54, results confirmed by a panel of 16 beauty therapists.
ThalgoMen Ocean Ritual
£100  1 hour
This high-tech, relaxing facial for stressed male skin combines energising marine active ingredients with soothing massage movements to ensure exceptional results. The facial begins with a relaxing back massage, followed by a deep cleansing exfoliating ritual carried out on the face and neck, including an application of Algue Bleue Vitale Extract to revitalise the skin. A shoulder, neck and scalp massage relieves any remaining tension, and the skin is left looking brighter with all signs of stress and fatigue erased.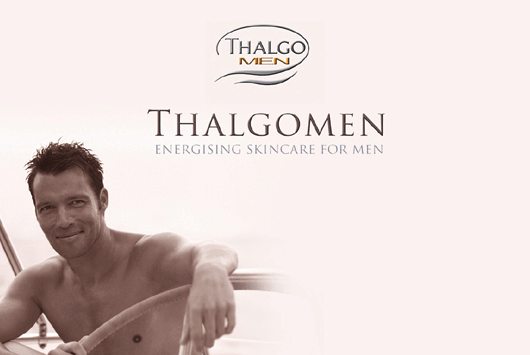 Thalgo Marine Wellbeing Massage
Inspired by the infinite power of the Oceans, this massage incorporates the powerful techniques of Shiatsu and Swedish massage schools, together with some ocean-reflecting movements.
Using Thalgo's Luxurious Massage Oil with essential oils of sandalwood, cedar and patchouli, together with an Indian medicinal oil, the treatment begins with a welcome massage to relax the body and relieve tensions, followed by specific movements over the entire body and energising digitopressures on the face, allowing you to truly let go. Combine with a hand, foot and scalp massage to create a deeply relaxing 85-minute ritual.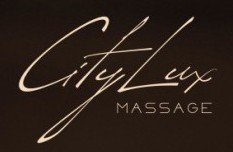 Excellent service every time! Most notably Linda, she is very attentive, friendly and professional.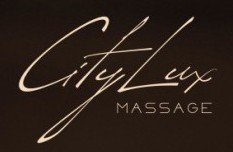 Every time im in London i book citylux, the best quality and open till late. very good massage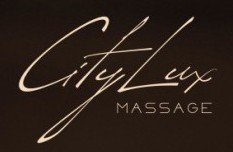 Had one of the best treatments with this company in my life(and i had a lot of them) All i can say is Thank you and i will be recommending you to everyone as service is really high level. Pleasant to deal with.
Here are some of the incredibly amazing hotels and organizations that we've worked with over the years!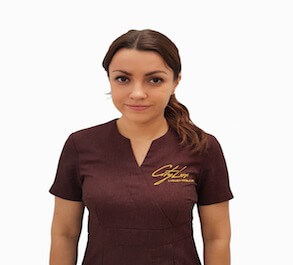 Sarah
Massage Therapist
Experienced deep tissue therapist with professional attitude and great knowledge of massage therapy.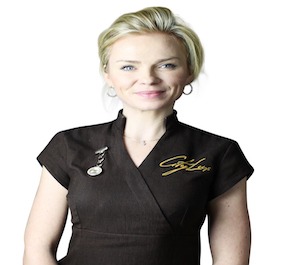 Patricia
Senior Massage Therapist
CityLux Senior Therapist in Deep Tissue, Swedish/Holistic, CityRelax, Stretching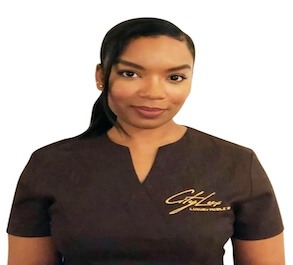 Emma
Massage Therapist
Emma is beautician and massage therapist specialized in classic swedish and deep tissue massage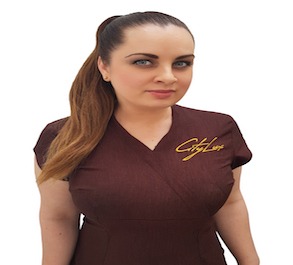 Linda
Lead/Senior Therapist
CityLux Lead/Senior Therapist with 9years of experience in massage and beauty treatments.
Tania
Massage Therapist
Expert deep tissue, sports and spa therapist with luxury spa experience
Barbara
Massage Therapist
Specialized in Swedish Massage, Aromatherapy, Indian head massage
Your information was successfully submitted.