You have booked your massage and now you are anxiously awaiting the sweet hour of pure bliss as you let your cares dissolve away while someone else, a licensed massage therapist, gives you the sole undivided attention that you deserve at your own home/hotel room.
You, the paying consumer need to know that we, the massage therapists, want you to speak up before, during and after your session.
It is your session that you are paying for with your hard earned pounds or any other currency. You have a say. What do you like/dislike? How is the lighting in the room? Too bright/dim? How about the room temperature? Your temperature is likely to drop during the course of your massage session. If you are too cold/hot, we want to know so we can give you a blanket or uncover your feet?
Next, here is a source of much consternation- the music or sound in the room! Are you more of a Miles Davis fan than traditional spa sounds? Please let us know.
Since this is your session, you do not need to lie in silence and in pain. If something hurts, speak up? Similarly, if you want more pressure, let your therapist know. We want you to be comfortable and though there are certain fixed power differentials between a standing and clothed healer and a prone and undressed patient, these can be simply overcome by your being vocal and the two of us establishing excellent lines of communication.
The bottom line is that we are not mind readers and we value your feedback. The next thing you need to know only requires common sense but in the mundane nature of our lives is easily forgotten.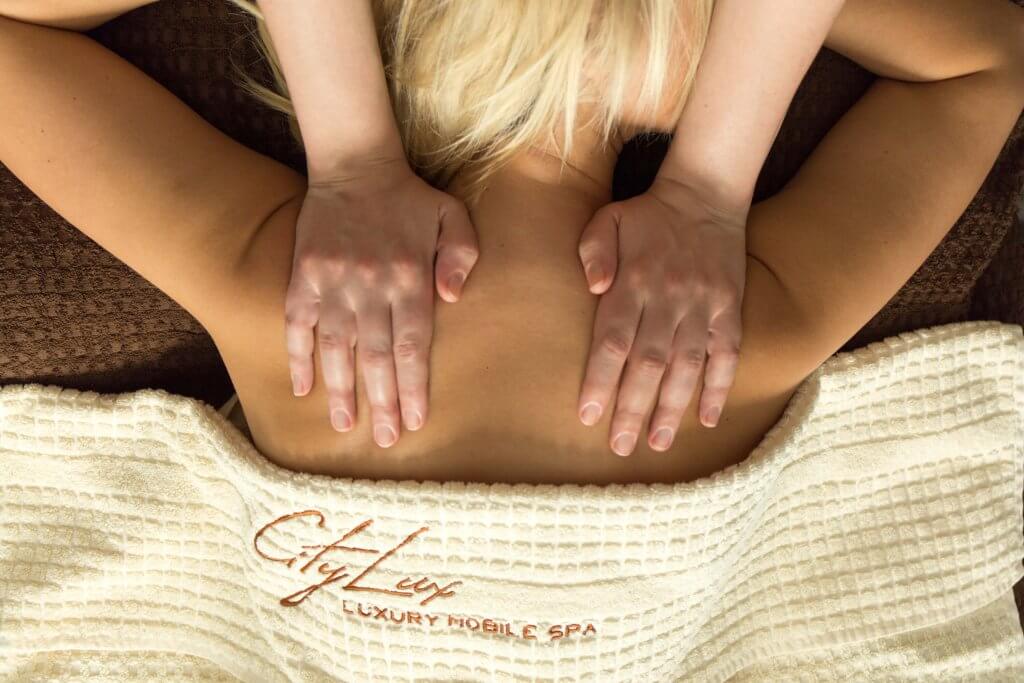 Please remember to remove your jewelry and put your long hair up in a ponytail or a bun before your session. It makes for a smoother session. Accessing all of your neck muscles is difficult if the therapist has to work around necklaces and dangling earrings and treating the forearm and wrist is challenging when we have to work around bracelets.
And guys: while we are on challenges- boxer shorts, especially if you are being treated for hip pain are better off removed entirely. Briefs are easy enough to work around but boxer shorts remain somewhat trying. Another challenge is avoiding getting lotion or oil in long hair that is down. Put it up and you and your therapist will have one less concern.
So now you have a refresher on what you need to know to make your session much more effective, what can you expect at your session?
You can expect to be greeted by a friendly professional licensed massage therapist who will introduce you to your treatment room. There he or she will speak with you about your ailment, pains and issues and when applicable provide a quick body and structural assessment. Afterwards, you will be left alone in the treatment room to disrobe. You have a right to disrobe only as much as you feel comfortable and the therapist will drape any part of the body not being worked on.
When the session begins, your therapist may communicate what he or she expects to accomplish so that your goals are mutual and will ask you about the pressure. Remember, this is your session and you are able to speak openly with your therapist about the treatment. When the session ends, the therapist will thank you, leave a cup of water for you to replenish your fluids, and exit the room. Please take your time getting up.
After you are dressed, you will convene with your therapist for a few minutes and make plans for your next appointment. This is usually when a service tip is offered and let me tell you, though we appreciate tips, we appreciate referrals even more.  So you walk out of your session feeling refreshed and revitalized and eager to tell all of your friends about the awesome massage you just had and excitedly anticipate your next one. And then it all begins again… except you know what to do and expect.
These are CityLux therapists thoughts put all together,
Thank you,
CityLux Team